1,000 Books Before Kindergarten @ the Northborough Free Library!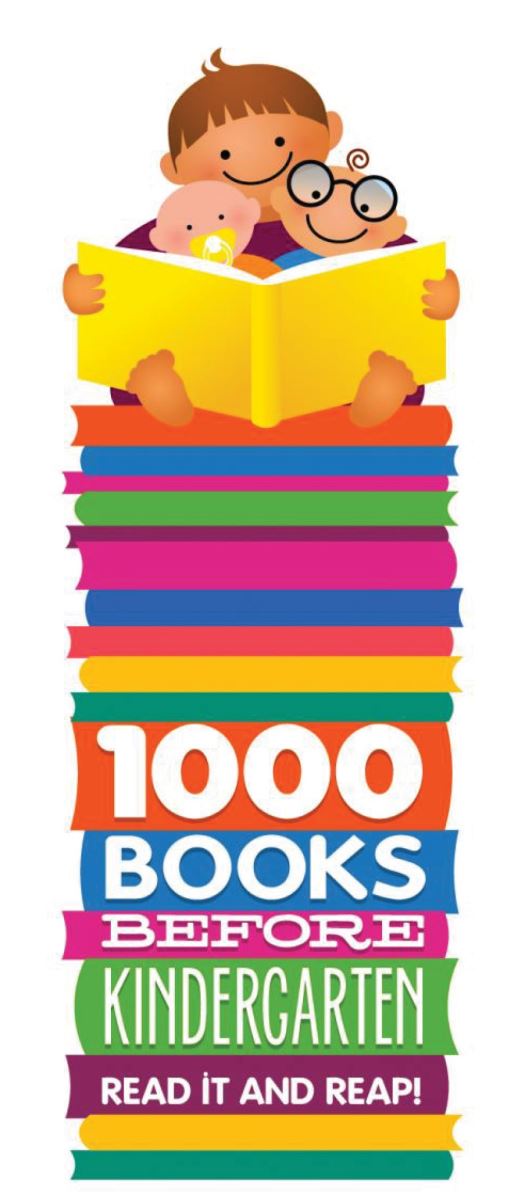 On behalf of the 1,000 Books Foundation, we invite you to participate in this free program which encourages you to read 1,000 books with your child before they begin kindergarten.

The concept is simple: read to your child! The goal is to have read 1,000 books (yes, you can repeat books) before your precious one starts kindergarten.

The key is perseverance. Make it exciting! Here in Northborough, we have stickers and certificates to keep you and your child motivated. When your child reaches a milestone (every 100 books), visit us in the Children's Room and let us know how much you've read. We are excited to share your enthusiasm for reading and to inspire your continued reading endeavors.

Using Beanstack To Log Books
We are using a tool called Beanstack to register and keep track of the books you read. This is the same system we use for a number of reading programs, including our annual Summer Reading Program. If you participated in a past summer reading program, you already have an account! If not, registration is quick and easy. Visit Beanstack to create an account and sign up for 1,000 Books Before Kindergarten.
Other Tracking Options
You can also use your own analog methods to track! Whether it's jotting down titles on a spiral notebook or tally marks on a sticky note- how you track it is up to you!

Visit the 1,000 Books Before Kindergarten website for more resources, including reading logs, recommended reading lists, and information about the 1,000 Books app for your iPhone or Android device.

Click here for detailed program instructions.
---