Children & Teens
Kids InfoBits targets the research needs of students in Kindergarten through grade 5. It features a developmentally appropriate graphical interface and full-text, age-appropriate, curriculum-related magazine and reference content

Learning Express' School Learning Center is designed to help 4th through 8th graders do their best in math, reading, writing, and language. There are practice sets for different math topics, different kinds of reading, and important writing and language skills. Every question has a helpful answer explanation.

---

Research in Context was created for researchers in grades 6 through 8. It is a cross-disciplinary database, drawing from literature, science, social studies, U.S. and world history.

---

Student Edition is designed for high school students, with access to a variety of full-text magazines, newspapers and reference books for information on current events, the arts, science, popular culture, health, people, government, history, sports and more.
---
Encyclopedia Britannica gives you two sites in one—a child-friendly collection and an adult general reference collection. Students can access encyclopedias, Britannica-approved web sites, and a Student Center with an atlas, biographies, copyright free photos and video, "How To" guides for school reports, and other learning materials. Older students and adults will find similar resources created for advanced information seekers in the Britannica Reference Center (adult) section.
---

In Context

Here are three databases that are perfect for student homework needs.
If you need international viewpoints on a broad spectrum of global issues, topics and current events, then give Global Issues in Context a try. It's political science made easy!

---

U.S. History in Context is a fantastic database for United States history.

---

If you're looking for world history, then delve into World History in Context.
---
Adults
To access a broad range of the library's databases, visit the Reference Databases page.
---
Featured Reference Database:
View today's or past issues of the Worcester Telegram & Gazette (T & G) online. You can opt to read the T & G in standard newspaper format, browse editions by date, or do a keyword search to find specific articles in the web edition.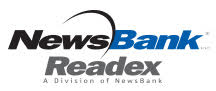 ---
Gale Databases
Start with Gale Powersearch for your basic reference and research needs.
Click here to view the full list of available databases.
---