The Library will be closed Saturday, May 27-Monday, May 29 for Memorial Day weekend.
Minute Madness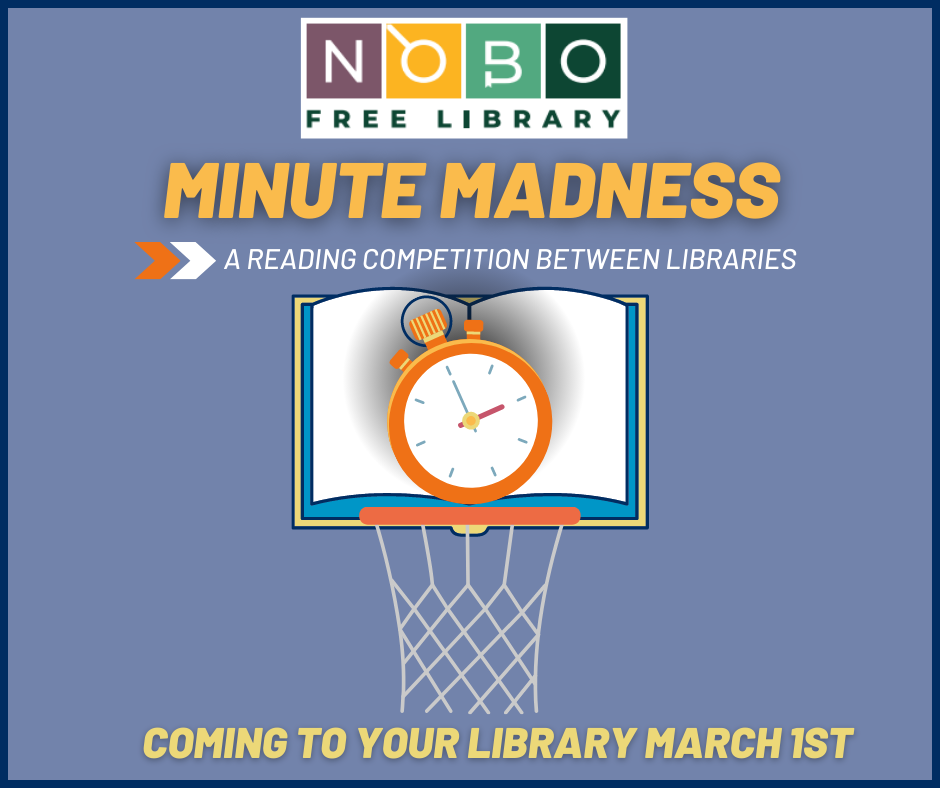 Record your minutes while reading/listening to win prizes and help us reign supreme in the Minute Madness Challenge!
From March 1st to April 5, 21 libraries across the state are competing to see whose patrons read the most minutes. Log your minutes using our Google Form or filling out a paper log. The library with the most minutes is crowned the champion! You can download and print your paper forms or pick them up from the library. Keep an eye on our social media pages to see how we're doing in the competition!
For NOBO patrons: Winners from children's, teen, and adults will win a swag bag with prizes!
No pre-registration necessary! If you have any questions, please reach out to us at noboadults@cwmars.org or 508-393-5025 x3.
---