January Poster Exhibit
The Struggle for Women's Equality
An International Poster Exhibit
from the collection of Stephen Lewis
on view in the library's Meeting Room January 5th - January 31st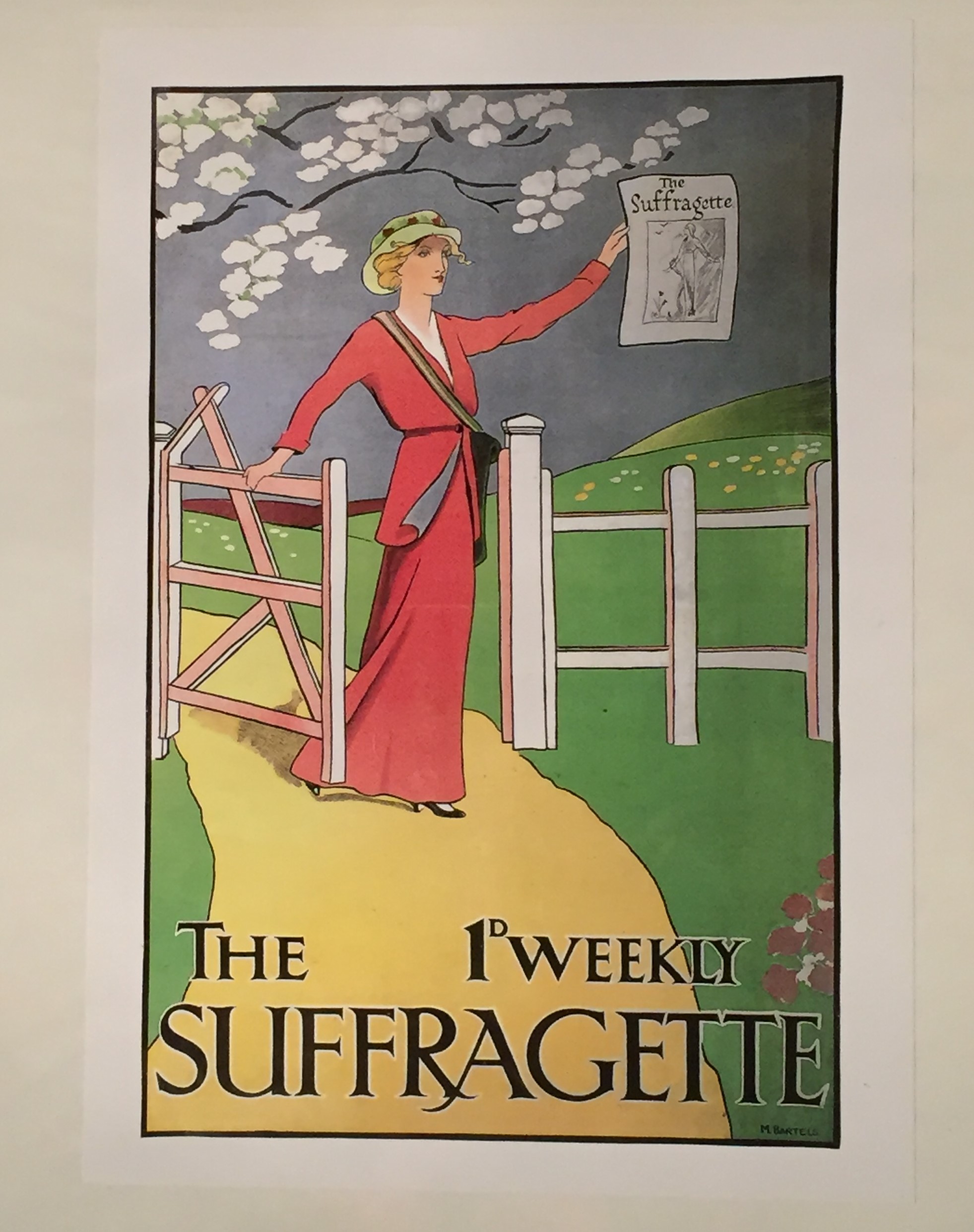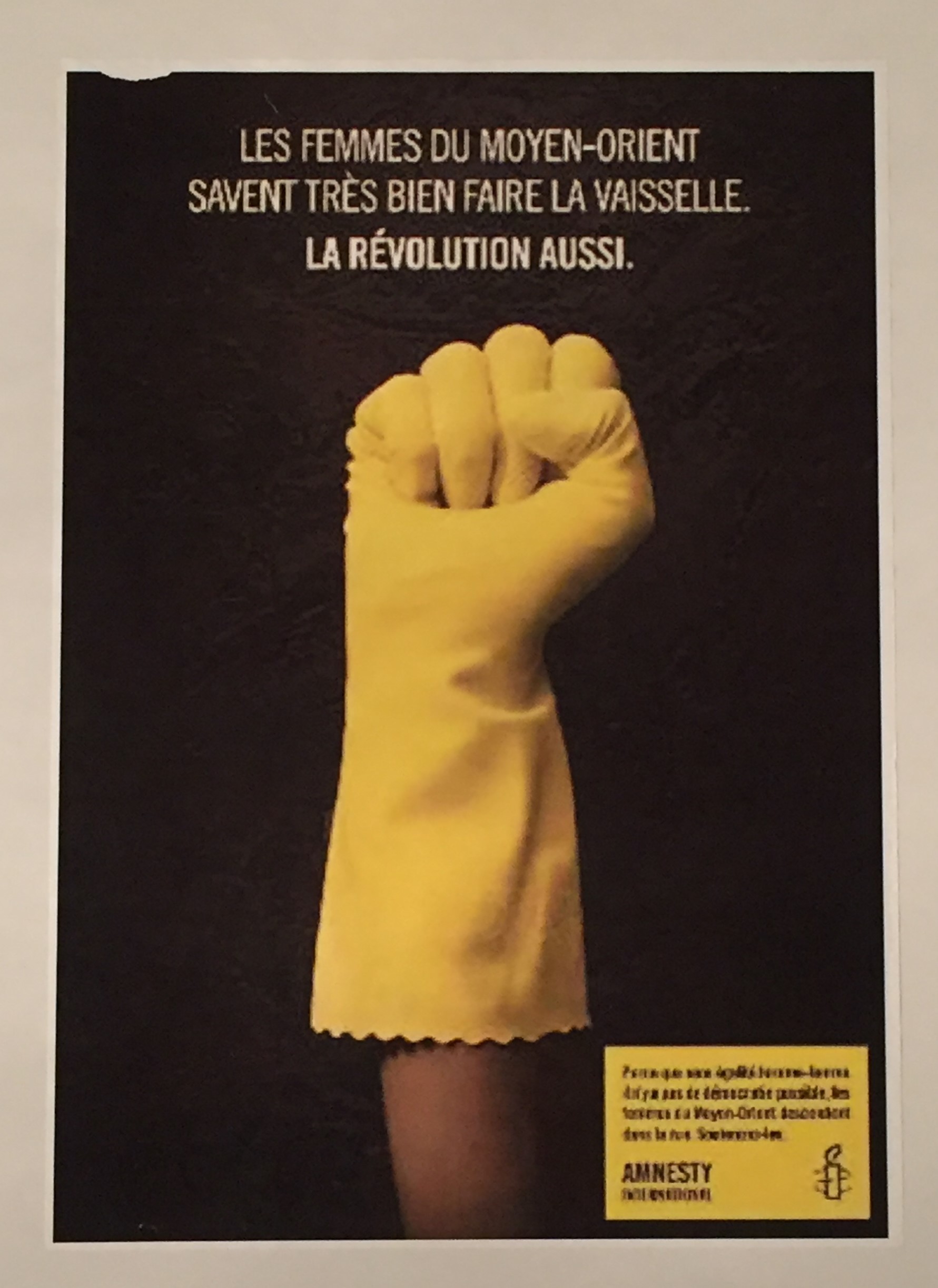 Organizations in many countries use posters to communicate ideas and messages to their audience. Posters are sometimes used as billboards and are pasted on walls, fences, and poles all over a city. Unions sometimes hang posters in workplaces to warn of dangers, educate about benefits or inspire actions. Posters sometimes use mainly the written word to communicate a message. Other times they rely on creative art to communicate the idea. It is an art form that is easily accessible to many people. The art goes to the people rather than the people having to go to a museum. It is a communication tool that is less frequently used by unions in the United States. As commercial advertising calls for more consumption, a political poster calls for more action.
The posters featured in this exhibit come from round the world and show the universality of the problems women face in their quest for equal rights and respect. Many of the posters were produced by trade unions. They have been in the forefront of these struggles. The issues depicted include equal job opportunity, sexual harassment, equal pay, decent maternity benefits, and broader issues of human rights and the right to decent jobs for everyone.
Despite decades of struggle, women have not achieved equality with men. Although gains have been made in areas like hiring, a narrowing of the wage gap, better access in education etc., women are still regarded as second-class citizens in many countries. Just this year it became legal for women to drive a car in Saudi Arabia, women must be accompanied at all times by a relative or husband, are murdered for adultery, cannot work outside of their house, and are battered and murdered by their partners. In some countries, women are considered property rather than human beings. In the United States, domestic violence, usually violence by men against women is all too common, and accounts for more homicides than almost any other cause.
In recent elections in this country and state, we have seen record numbers of women elected. More women have chosen to be involved in electoral politics and have been supported, partially in response to all the revelations about sexual harassment, wage disparity and rape.
The goal of this exhibit is to help inspire more people in the struggle for the civil and human rights of women, and to encourage more artists to join with that struggle in their creative work. The messages of the posters are expressed in a variety of ways, from straight narrative form to more subtle forms in photos and graphic art.
And it is to celebrate the centennial of women winning the right to vote. The Nineteenth Amendment became part of the U.S. Constitution on August 18, 1920.
The placards next to the posters give the main identification, the country where the poster was produced, the organization it was produced for, translations to English (where necessary), the name of the artist (where known) and the date created (where known).
The posters are from a collection of more than 9000 of Stephen Lewis. He is a long-time activist in the labor movement, and the former Treasurer of his union. Stephen has exhibited at a number of public libraries in Massachusetts and two of the state Heritage parks. He has presented at the annual conference of the National Council on Public History, and on some cable television programs. He can be reached by email at lewisposters@gmail.com The posters/photos were contributed by friends, collected at conferences, visits to some of the organizations, and from connections made through the internet.
This project is supported in part by donations from Asbestos Workers Local 6. and Bricklayers Local 3.
---