Children's Program
Registration begins on June 1st.
Program runs from June 13th - August 31st.
Register on the Beanstack site, or download the Beanstack app on your mobile device. Keep track of the minutes you read. As you read, you earn beads to add to your brag tag! For every hour you read, you earn a virtual ticket that you can enter to win great prizes!
Visit the library to pick up your free book, brag tag, necklace and beads.
Take a look at the full instructions on how to participate in summer reading.
Watch this quick video tutorial to learn how to log reading in Beanstack.
Check out our calendar of events for June.
Take a look at our summer-long geocaching event page, with parking info and photos of hiding locations.
To volunteer for the children's program, fill out the Volunteer Application form and return it to the children's department before your training date.
---
Early Literacy Program
Infants and toddlers who are too young to participate in our Read Beyond the Beaten Path program are invited to try our Early Literacy Program! Simply complete all of the activities on our Read Beyond Early Literacy Activity Sheet and turn it in for a free board book of your choice!
---
Teen Program
Starting June 13th log each book you read here. Each book you read earns you an entry into our end of summer prize drawing. Winners will be drawn and announced in early September. Prizes include gift cards, book bundles and other fun items. All winners will be contacted by email in September. You must be entering grades 6-12 in the fall to participate. This program runs June 13th - August 31st. For a full list of Teen events happening this summer check out our calendar of events.
---
Adult Program
2 Adventures for Adults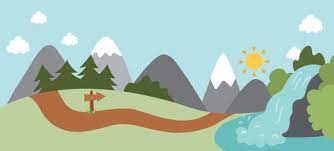 The program begins June 13th and runs through August 31st.
Sign up through Beanstack site then log minutes spent reading. Whether you're reading on the beach, listening to a novel on your phone, or flipping through your favorite magazine simply add this time to your personal log on the Beanstack app. From there you'll earn completion badges and raffle tickets which enter you into our prize drawings at the end of the program.
Choose another path to adventure – nature journals
Create a nature journal this summer! Each week we'll post a prompt designed to inspire you then write, sketch, or photograph a response in your own journal. Once you've created a journal entry, record it on the Beanstack app in order to earn a raffle ticket and a chance to win a prize at the end of the program.
---