Check out these outstanding Teen book websites!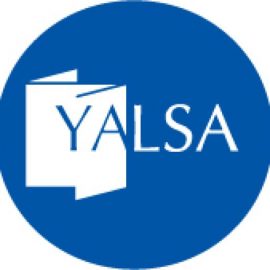 Looking for your next great read? Check out this handy new search tool created by the Young Adult Library Services Association. You can search the Teen Book Finder by author, genre, and award or you can search the helpful booklists that the YALSA Librarians have put together.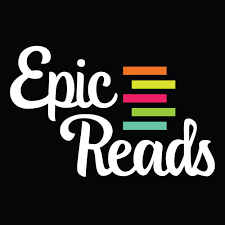 Epic Reads is an online community where you can find information on new book releases, take fun book related quizes, connect with other book lovers, and enter to win great prizes. Epic Reads is run and maintained by HarperTeen, a division of HarperCollins Publishers.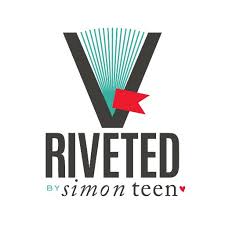 Riveted is an online community for anyone that loves teen books! It's where you can read free teen books and exclusive excerpts, heart comments, books and content that you love, and share your reviews on books, your ideas, and more. Rivited is run and maintained by Simon Pulse, the young adult division of Simon & Schuster Publishers.
---
2021 Top Ten Quick Picks for Teens
A list created by YALSA (Young Adult Library Services Association)
The full list of 2021 Quick Picks for Teens can be found here.
Be Not Far From Me by Mindy McGinnis
The world is not tame. Ashley knows this truth deep in her bones, more at home with trees overhead than a roof. So when she goes hiking in the Smokies with her friends for a night of partying, the falling dark and creaking trees are second nature to her. But people are not tame either. And when Ashley catches her boyfriend with another girl, drunken rage sends her running into the night, stopped only by a nasty fall into a ravine. Morning brings the realization that she's alone—and far off trail. Lost in undisturbed forest and with nothing but the clothes on her back, Ashley must figure out how to survive with the red streak of infection creeping up her leg.
A teenage survival expert finds all his skills tested as he's pursued through the Canadian wilderness by men determined to silence him. On his way to teach at Camp Seven Generations, a Native outdoor school, Nick witnesses a murder and then is thrown off a train. Remembering and using the teachings of his Abenaki Elders will prove to be the difference between life and death for him. Although his pursuers have modern technology to help them, Nick has something even more useful. In addition to the skills he's learned, he has an ally in the natural world around him. Found, like the famous story "The Most Dangerous Game," is a tale that focuses on being hunted until a way can be found to become the hunter.


Golden Arm by Carl Deuker
Lazarus "Laz" Weathers has always been shy, and his issue with stuttering when he speaks hasn't helped. Stuck in a Seattle trailer park, Laz finds baseball helps him escape from the world of poverty and drugs. When he gets an opportunity to pitch for the rich kids across town, he has a chance to get drafted by the major leagues. But playing for the other team means leaving behind his family, including Antonio, Laz's younger brother, who more and more, seems to be drawn to the dark world of the Jet City's drug ring. Now Laz will have to choose between being the star pitcher he always dreamed of becoming and the team player his family needs.
Heartstopper Vol. 1 by Alice Oseman
Shy and softhearted Charlie Spring sits next to rugby player Nick Nelson in class one morning. A warm and intimate friendship follows, and that soon develops into something more for Charlie, who doesn't think he has a chance. But Nick is struggling with feelings of his own, and as the two grow closer and take on the ups and downs of high school, they come to understand the surprising and delightful ways in which love works.
Long Way Down: The Graphic Novel by Jason Reynolds
Will's older brother, Shawn, has been shot. Dead. Will feels a sadness so great, he can't explain it. But in his neighborhood, there are THE RULES:
No. 1: Crying. Don't. No matter what.
No. 2: Snitching. Don't. No matter what.
No. 3: Revenge. Do. No matter what.
But bullets miss. You can get the wrong guy. And there's always someone else who knows to follow the rules…
It's Luka Kane's 16th birthday and he's been inside The Loop for over two years. Every inmate is serving a death sentence with the option to push back their execution date by six months if they opt into "Delays," scientific and medical experiments for the benefit of the elite in the outside world.
But rumors of a war on the outside are spreading amongst the inmates, and before they know it, their tortuous routine becomes disrupted. The government-issued rain stops falling. Strange things are happening to the guards. And it's not long until the inmates are left alone inside the prison.
Were the chains that shackled Luka to his cell the only instruments left to keep him safe? In a thrilling shift, he must overcome fellow prisoners hell-bent on killing him, the warden losing her mind, the rabid rats in the train tunnels, and a population turned into murderous monsters to try and break out of The Loop, save his family, and discover who is responsible for the chaos that has been inflicted upon the world.
Seventeen-year-old Persey feels worthless much of the time. Her parents prefer her smarter, more enigmatic big brother to her, and she can't quite seem to succeed-let alone fit in-at school. But there is one thing she's good at: escape rooms. So when she's invited to compete in an escape room competition that carries a prize worth millions, Persey is all over it.
Persey enters the competition along with seven other young contestants, but while most escape rooms are about teamwork and collaboration, this one is all about being cut-throat-literally. When contestants start getting killed off, Persey must solve a series of bizarre and gruesome puzzles, riddles, and games to make it out alive. Along the way she learns the contestants are mysteriously related-and someone is out for vengeance.
Punching the Air by Ibi Zoboi and Yusef Salaam
Amal Shahid has always been an artist and a poet. But even in a diverse art school, he's seen as disruptive and unmotivated by a biased system. Then one fateful night, an altercation in a gentrifying neighborhood escalates into tragedy. "Boys just being boys" turns out to be true only when those boys are white. Suddenly, at just sixteen years old, Amal's bright future is upended: he is convicted of a crime he didn't commit and sent to prison. Despair and rage almost sink him until he turns to the refuge of his words, his art. This never should have been his story. But can he change it? With spellbinding lyricism, award-winning author Ibi Zoboi and prison reform activist Yusef Salaam tell a moving and deeply profound story about how one boy is able to maintain his humanity and fight for the truth, in a system designed to strip him of both.
Snap's town had a witch.
At least, that's how the rumor goes. But in reality, Jacks is just a crocks-wearing, internet-savvy old lady who sells roadkill skeletons online―after doing a little ritual to put their spirits to rest. It's creepy, sure, but Snap thinks it's kind of cool, too.
They make a deal: Jacks will teach Snap how to take care of the baby opossums that Snap rescued, and Snap will help Jacks with her work. But as Snap starts to get to know Jacks, she realizes that Jacks may in fact have real magic―and a connection with Snap's family's past.
You Should See Me in a Crown by Leah Johnson
Liz Lighty has always believed she's too black, too poor, too awkward to shine in her small, rich, prom-obsessed midwestern town. But it's okay -- Liz has a plan that will get her out of Campbell, Indiana, forever: attend the uber-elite Pennington College, play in their world-famous orchestra, and become a doctor.
But when the financial aid she was counting on unexpectedly falls through, Liz's plans come crashing down . . . until she's reminded of her school's scholarship for prom king and queen. There's nothing Liz wants to do less than endure a gauntlet of social media trolls, catty competitors, and humiliating public events, but despite her devastating fear of the spotlight she's willing to do whatever it takes to get to Pennington.
The only thing that makes it halfway bearable is the new girl in school, Mack. She's smart, funny, and just as much of an outsider as Liz. But Mack is also in the running for queen. Will falling for the competition keep Liz from her dreams . . . or make them come true?
---
Alex Awards 2020
The Young Adult Library Services Association (YALSA), a division of the American Library Association (ALA), has selected 10 adult books with special appeal to teen readers to receive the 2020 Alex Awards.


A Boy and His Dog at the End of the World by C.A. Fletcher
My name's Griz. I've never been to school, I've never had friends, and in my whole life I've not met enough people to play a game of football. My parents told me how crowded the world used to be, before all the people went away. But we were never lonely on our remote island. We had each other, and our dogs. Then the thief came.
Do You Dream of Terra-Two? by Temi Oh
When an Earth-like planet is discovered, a team of six teens, along with three veteran astronauts, embark on a twenty-year trip to set up a planet for human colonization-but find that space is more deadly than they ever could have imagined. Have you ever hoped you could leave everything behind? Have you ever dreamt of a better world? Can a dream sustain a lifetime?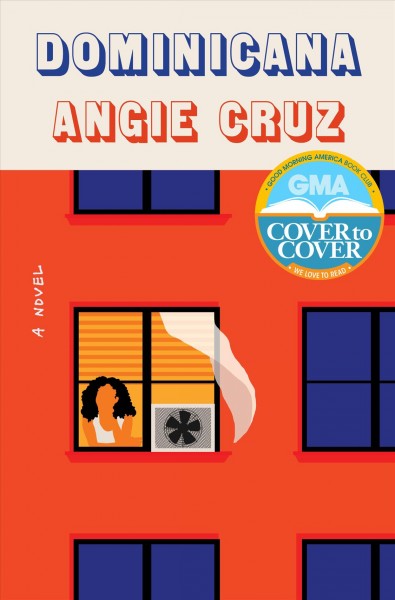 Dominicana by Angie Cruz
Fifteen-year-old Ana Cancion never dreamed of moving to America, the way the girls she grew up with in the Dominican countryside did. But when Juan Ruiz proposes and promises to take her to New York City, she has to say yes. It doesn't matter that he is twice her age, that there is no love between them. Their marriage is an opportunity for her entire close-knit family to eventually immigrate. So on New Year's Day, 1965, Ana leaves behind everything she knows and becomes Ana Ruiz, a wife confined to a cold six-floor walk-up in Washington Heights. Lonely and miserable, Ana hatches a reckless plan to escape. But at the bus terminal, she is stopped by Cesar, Juan's free-spirited younger brother, who convinces her to stay. As the Dominican Republic slides into political turmoil, Juan returns to protect his family's assets, leaving Cesar to take care of Ana. Suddenly, Ana is free to take English lessons at a local church, lie on the beach at Coney Island, see a movie at Radio City Music Hall, go dancing with Cesar, and imagine the possibility of a different kind of life in America. When Juan returns, Ana must decide once again between her heart and her duty to her family. In bright, musical prose that reflects the energy of New York City, Angie Cruz's Dominicana is a vital portrait of the immigrant experience and the timeless coming-of-age story of a young woman finding her voice in the world.
Gender Queer: A Memoir by Maia Kobabe
In 2014, Maia Kobabe, who uses e/em/eir pronouns, thought that a comic of reading statistics would be the last autobiographical comic e would ever write. At the time, it was the only thing e felt comfortable with strangers knowing about em. Now, Gender Queer is here. Maia's intensely cathartic autobiography charts eir journey of self-identity, which includes the mortification and confusion of adolescent crushes, grappling with how to come out to family and society, bonding with friends over erotic gay fanfiction, and facing the trauma and fundamental violation of pap smears. Started as a way to explain to their family what it means to be nonbinary and asexual, Gender Queer is more than a personal story: it is a useful and touching guide on gender identity—what it means and how to think about it—for advocates, friends, and humans everywhere.
High School by Sara Quin and Tegan Quin
High School is the revelatory and unique coming-of-age story of Sara and Tegan Quin, identical twins from Calgary, Alberta, who grew up at the height of grunge and rave culture in the nineties, well before they became the celebrated musicians and global LGBTQ icons we know today. While grappling with their identity and sexuality, often alone, they also faced academic meltdown, their parents' divorce, and the looming pressure of what might come after high school. Written in alternating chapters from both Tegan's and Sara's points of view, the book is a raw account of the drugs, alcohol, love, music, and friendship they explored in their formative years.
In Waves by AJ Dungo
In this visually arresting graphic novel, surfer and illustrator AJ Dungo remembers his late partner, her battle with cancer, and their shared love of surfing that brought them strength throughout their time together. With his passion for surfing uniting many narratives, he intertwines his own story with those of some of the great heroes of surf in a rare work of nonfiction that is as moving as it is fascinating.

Meet Roger. Skilled with words, languages come easily to him. He instinctively understands how the world works through the power of story. Meet Dodger, his twin. Numbers are her world, her obsession, her everything. All she understands, she does so through the power of math. Roger and Dodger aren't exactly human, though they don't realise it. They aren't exactly gods, either. Not entirely. Not yet. Meet Reed, skilled in the alchemical arts like his progenitor before him. Reed created Dodger and her brother. He's not their father. Not quite. But he has a plan: to raise the twins to the highest power, to ascend with them and claim their authority as his own. Godhood is attainable. Pray it isn't attained.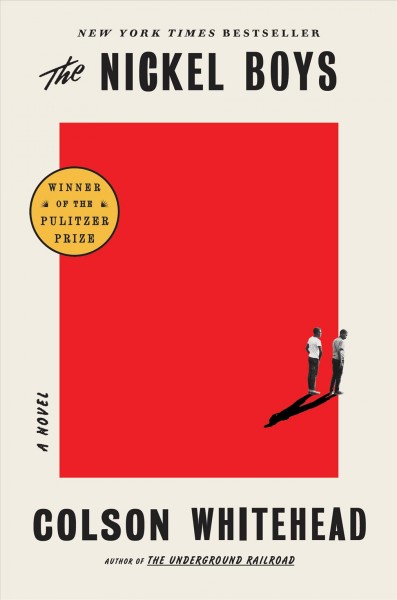 The Nickel Boys by Colson Whitehead
As the Civil Rights movement begins to reach the black enclave of Frenchtown in segregated Tallahassee, Elwood Curtis takes the words of Dr. Martin Luther King to heart: He is "as good as anyone." Abandoned by his parents, but kept on the straight and narrow by his grandmother, Elwood is about to enroll in the local black college. But for a black boy in the Jim Crow South of the early 1960s, one innocent mistake is enough to destroy the future. Elwood is sentenced to a juvenile reformatory called the Nickel Academy, whose mission statement says it provides "physical, intellectual and moral training" so the delinquent boys in their charge can become "honorable and honest men." In reality, the Nickel Academy is a grotesque chamber of horrors where the sadistic staff beats and sexually abuses the students, corrupt officials and locals steal food and supplies, and any boy who resists is likely to disappear "out back." Stunned to find himself in such a vicious environment, Elwood tries to hold onto Dr. King's ringing assertion "Throw us in jail and we will still love you." His friend Turner thinks Elwood is worse than naive, that the world is crooked, and that the only way to survive is to scheme and avoid trouble. The tension between Elwood's ideals and Turner's skepticism leads to a decision whose repercussions will echo down the decades. Formed in the crucible of the evils Jim Crow wrought, the boys' fates will be determined by what they endured at the Nickel Academy.
Red, White & Royal Blue by Casey McQuiston
What happens when America's First Son falls in love with the Prince of Wales? When his mother became President, Alex Claremont-Diaz was promptly cast as the American equivalent of a young royal. Handsome, charismatic, genius—his image is pure millennial-marketing gold for the White House. There's only one problem: Alex has a beef with the actual prince, Henry, across the pond. And when the tabloids get hold of a photo involving an Alex-Henry altercation, U.S./British relations take a turn for the worse. Heads of family, state, and other handlers devise a plan for damage control: staging a truce between the two rivals. What at first begins as a fake, Instragramable friendship grows deeper, and more dangerous, than either Alex or Henry could have imagined. Soon Alex finds himself hurtling into a secret romance with a surprisingly unstuffy Henry that could derail the campaign and upend two nations and begs the question: Can love save the world after all? Where do we find the courage, and the power, to be the people we are meant to be? And how can we learn to let our true colors shine through?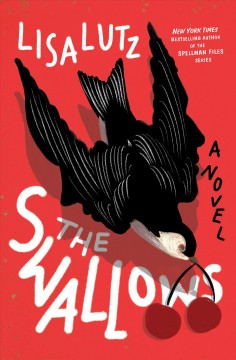 The Swallows by Lisa Lutz
When Alexandra Witt joins the faculty at Stonebridge Academy, she's hoping to put a painful past behind her. Then one of her creative writing assignments generates some disturbing responses from students. Before long, Alex is immersed in an investigation of the students atop the school's social hierarchy—and their connection to something called the Darkroom. She soon inspires the girls who've started to question the school's "boys will be boys" attitude and incites a resistance. But just as the movement is gaining momentum, Alex attracts the attention of an unknown enemy who knows a little too much about her—and what brought her to Stonebridge in the first place. Meanwhile, Gemma, a defiant senior, has been plotting her attack for years, waiting for the right moment. Shy loner Norman hates his role in the Darkroom, but can't find the courage to fight back until he makes an unlikely alliance. And then there's Finn Ford, an English teacher with a shady reputation, who keeps one eye on his literary ambitions and one on Ms. Witt. As the school's secrets begin to trickle out, a boys-versus-girls skirmish turns into an all-out war, with deeply personal—and potentially fatal—consequences for everyone involved.
---
Teen books made into movies!
Check out these trailers for recent and upcoming movie releases!
Read the book! Then see the movie!
The Secret Garden by Frances Hodgson Burnett One of the most beloved children's stories of all time "The Secret Garden" is arguably Francis Hodgson Burnett's most famous novel. First serialized in the fall of 1910 and in book form in 1911, "The Secret Garden" is the story of Mary Lennox, a sick young girl living in India with her parents. Mary rarely sees her parents though, as her sick and unsightly condition is too much for them to bother with. She is placed in the constant care of Indian servants until an outbreak of cholera kills everyone in the Lennox household except for Mary. Mary returns to Yorkshire to live with her uncle, Archibald Craven. It is here that Mary learns of a secret garden that belonged to the late wife of her uncle. Mary is instantly intrigued and sets out to find this secret garden and what is contained within. This classic story is one which explores the healing power inherent in all living things, in this case that which grows in the garden.

Aretmis Fowl by Eoin Colfer Twelve-year-old criminal mastermind Artemis Fowl has discovered a world below ground of armed and dangerous--and extremely high-tech--fairies. He kidnaps one of them, Holly Short, and holds her for ransom in an effort to restore his family's fortune. But he may have underestimated the fairies' powers. Is he about to trigger a cross-species war?

Let it Snow by JOhn Green, Maureen Johnson and Lauren Myracle An ill-timed storm on Christmas Eve buries the residents of Gracetown under multiple feet of snow and causes quite a bit of chaos. One brave soul ventures out into the storm from her stranded train, setting off a chain of events that will change quite a few lives. Over the next three days one girl takes a risky shortcut with an adorable stranger, three friends set out to win a race to the Waffle House (and the hash brown spoils), and the fate of a teacup pig falls into the hands of a lovesick barista. A trio of today's bestselling authors—John Green, Maureen Johnson, and Lauren Myracle—brings all the magic of the holidays to life in three hilarious and charming interconnected tales of love, romance, and kisses that will steal your breath away.

The Boy Who Harnessed the Wind by William Kamkwamba When a terrible drought struck William Kamkwamba's tiny village in Malawi, his family lost all of the season's crops, leaving them with nothing to eat and nothing to sell. William began to explore science books in his village library, looking for a solution. There, he came up with the idea that would change his family's life forever: he could build a windmill. Made out of scrap metal and old bicycle parts, William's windmill brought electricity to his home and helped his family pump the water they needed to farm the land.

Five Feet Apart by Rachael Lippincott Can you love someone you can never touch? Stella Grant likes to be in control—even though her totally out of control lungs have sent her in and out of the hospital most of her life. At this point, what Stella needs to control most is keeping herself away from anyone or anything that might pass along an infection and jeopardize the possibility of a lung transplant. Six feet apart. No exceptions. The only thing Will Newman wants to be in control of is getting out of this hospital. He couldn't care less about his treatments, or a fancy new clinical drug trial. Soon, he'll turn eighteen and then he'll be able to unplug all these machines and actually go see the world, not just its hospitals. Will's exactly what Stella needs to stay away from. If he so much as breathes on Stella she could lose her spot on the transplant list. Either one of them could die. The only way to stay alive is to stay apart. But suddenly six feet doesn't feel like safety. It feels like punishment. What if they could steal back just a little bit of the space their broken lungs have stolen from them? Would five feet apart really be so dangerous if it stops their hearts from breaking too?

All the Bright Places by Jennifer Niven Theodore Finch is fascinated by death. Every day he thinks of ways he might kill himself, but every day he also searches for—and manages to find—something to keep him here, and alive, and awake. Violet Markey lives for the future, counting the days until graduation, when she can escape her small Indiana town and her aching grief in the wake of her sister's recent death. When Finch and Violet meet on the ledge of the bell tower at school—six stories above the ground— it's unclear who saves whom. Soon it's only with Violet that Finch can be himself. And it's only with Finch that Violet can forget to count away the days and start living them. But as Violet's world grows, Finch's begins to shrink.

Stargirl by Jerry Spinelli Stargirl. From the day she arrives at quiet Mica High in a burst of color and sound, the hallways hum with the murmur of "Stargirl, Stargirl." She captures Leo Borlock' s heart with just one smile. She sparks a school-spirit revolution with just one cheer. The students of Mica High are enchanted. At first. Then they turn on her. Stargirl is suddenly shunned for everything that makes her different, and Leo, panicked and desperate with love, urges her to become the very thing that can destroy her: normal. In this celebration of nonconformity, Newbery Medalist Jerry Spinelli weaves a tense, emotional tale about the perils of popularity and the thrill and inspiration of first love.

The Sun is Also a Star by Nicola Yoon Natasha: I'm a girl who believes in science and facts. Not fate. Not destiny. Or dreams that will never come true. I'm definitely not the kind of girl who meets a cute boy on a crowded New York City street and falls in love with him. Not when my family is twelve hours away from being deported to Jamaica. Falling in love with him won't be my story.
Daniel: I've always been the good son, the good student, living up to my parents' high expectations. Never the poet. Or the dreamer. But when I see her, I forget about all that. Something about Natasha makes me think that fate has something much more extraordinary in store—for both of us. The Universe: Every moment in our lives has brought us to this single moment. A million futures lie before us. Which one will come true?
---