Booksale June 3rd & 4th in the Library Meeting Room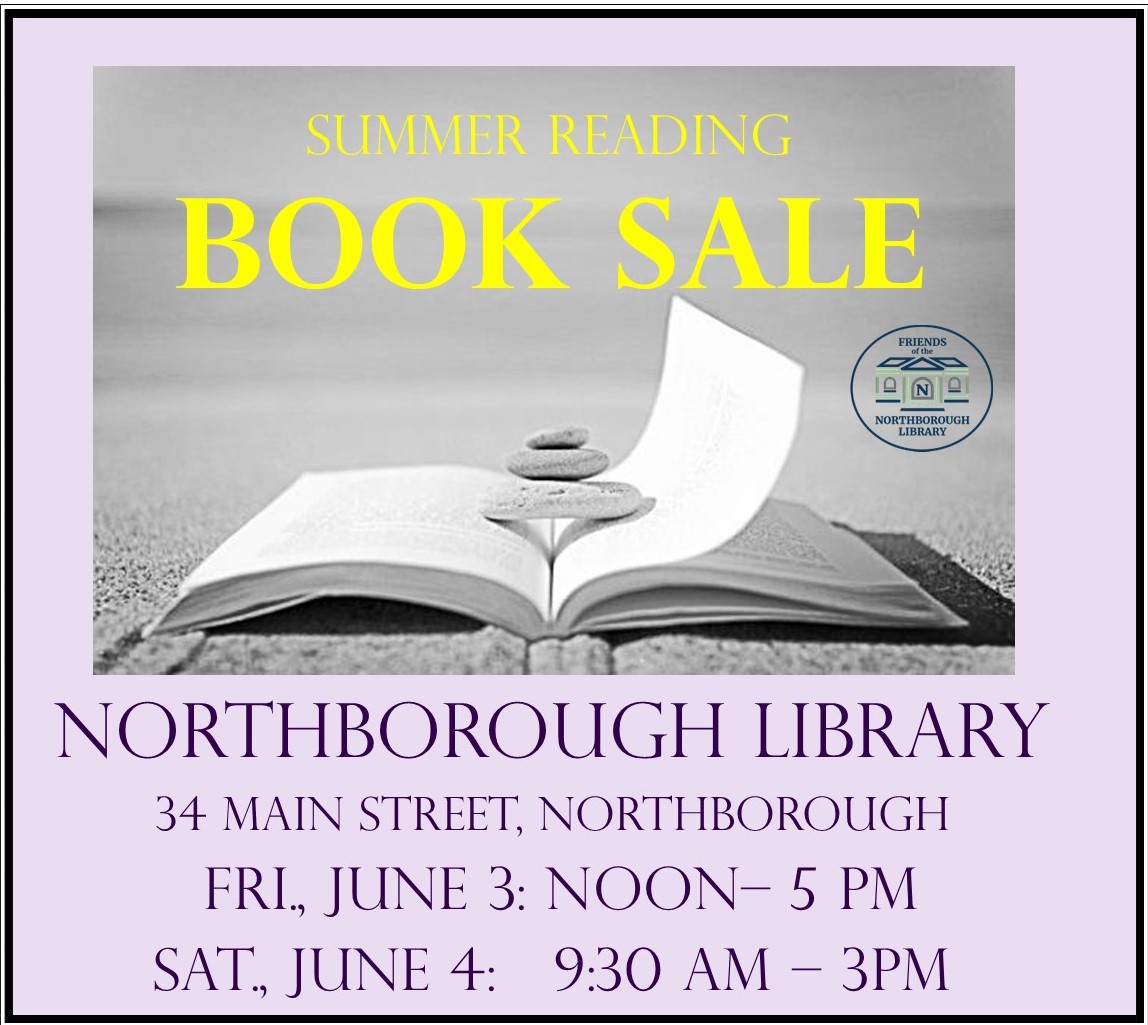 The Summer Reading Booksale will be held at the Northborough Free Library on Friday, June 3, 2022 from noon-5PM and Saturday, June 4, from 9:30AM – 3 PM. Our Summer Reading Booksale will feature books, audiobooks, DVDs and CDs for kids, adults and teens. Books for sale will include fiction and non-fiction in both softcover and hardcover. Book prices will range from 50¢ - $1, with a few special priced books slightly higher. Proceeds from the sale will benefit Northborough Library programs, museum passes, and other items not covered by the standard budget. The booksale is sponsored by the Friends of the Northborough Library. The library and sale are located at 34 Main St., Northborough, MA. Please note that there is no Member preview or Bag sale.
---
Donate gently used Books, DVDs and CDs
---
Upcoming Events
Please check our Facebook page, call us at (508) 393-1742, or email us at friendsoflibrary@northboroughlibrary.org for updated information on our events.

The Friends of Northborough Library typically hold numerous events throughout the year. Here are just a few of our annual events:
Big March Book Sale
Spring Basket Raffle in May
Applefest Book Sale in September
Children's Book & Media Sale in October
On-going Book Sale Shelves
Holiday Trolley Book Sale
---