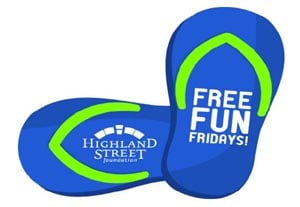 66 Museums and Cultural Venues
Open for free on Fridays all summer!
---
Sidewalk Book Sale!
Sept. 20, 10-3




Donations Needed Please - books, DVDs, music!


(read here for what we don't accept)

Volunteers Needed Please - setup, sell books, clean up!
(read here for more info)

Please contact Ellen Church

Friendsoflibrary@northboroughlibrary.org

---
Top Ten Books that Librarians
Across the Country Love to Read
Look Here
for what to read
among the best new books
published each month

---
Join a Book Group!

See what they're reading.
Pick up copies of the books
at the Circulation Desk.

See also
What's Good To Read
---
Find help using
the Library Catalog
Reserve Books & Movies
Renew -

Make Lists
---
If you or someone you know can no longer read regular books, you are probably eligible for free service through the Talking Book Library in Worcester. Go to
---
FOR SAFETY AND SMOOTH TRAFFIC FLOW
Our Parking Lot is One-Way Traffic
Remember to follow the arrows and signs: please drive counterclockwise as you enter the lot. Only the driveway is two-way.
Thank you!
---
NO SMOKING ON TOWN PROPERTY
The Northborough Board of Health voted, in summer 2013, that no tobacco use would be allowed on the grounds of town buildings, which includes parking lots, sidewalks, and yards.
We ask your cooperation in observing this regulation.
---
Occasionally a library CD will get stuck in a multi-disc player. Please use at your own risk. Thank you.
---
---
---
Introducing a new service for use with your iPad or other tablet!
Enjoy magazines such as Newsweek, Popular Photography, Rolling Stone, HGTV Magazine, Better Homes and Gardens, National Geographic Interactive, and more!
Start here!
You will need your Northborough library card barcode number.

---
It's Here!....Summer Reading 2014!
For Kids - Teens - Adults!


The program runs through August 9th

---

Wowbrary
New Purchases at Northborough Library
Receive Wowbrary's weekly newsletter email or RSS feed
from
and your e-mail address. That's it! Your email remains secure.
---